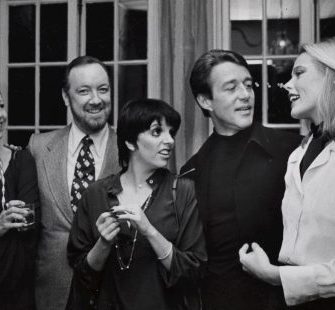 "A cup of sake in Japan during the full moon might just inspire me for an idea. One magical moment is enough for me to think of more and more new things. I never copy", says Elsa Peretti. She is the eccentric Italian girl from the Studio 54 posters, always in the company of Truman Capote, Andy Warhol, Liza Minnelli and Diana Vreeland. With a long list of "vices" like a cocktail of sex, scandals, cocaine, vodka, caviar… And equally long legs with which she conquers the heart of Manhattan.
She is a model, a metaphor for sexual decadence in New York. Her aura is so colorful and strong that even the cloud of alcohol can't smother it. It's the 70's. The American party scene is like the "Merry Middle Ages." She steps into it wearing a black cashmere jumpsuit-type dress, a diamond is hanging around her neck on a thin thread and she carries a paper envelope instead of a clutch. Why does she need Manhattan? After all, she is a girl who grew up in a Renaissance palace in Rome with an oil tycoon as a father.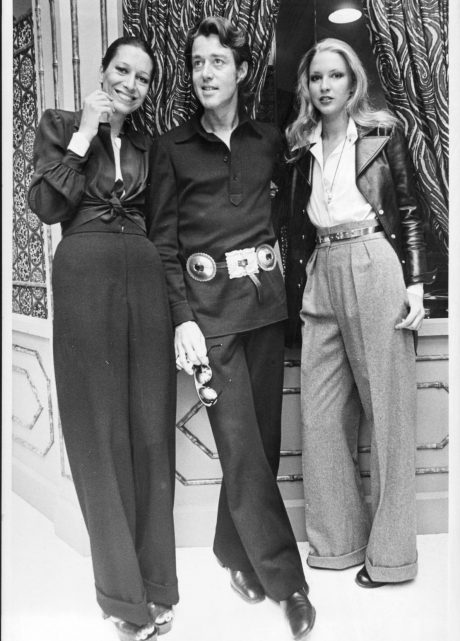 "Helmut Newton is drawn by her eccentricity. "We had an affair. He is a Scorpio, I am a Taurus. There was chemistry between us. One morning he told me that he wanted to photograph me. I had no idea what to wear and I found some crazy rabbit costume owned by Roy Halston." Yes, Roy Halston is the one who finds "the difference in her" and in the Big Apple she serves as more than just an ordinary clothes rack.
With her family fortune she can calmly relax on the waves of dolce per niente – sweet idleness, but Elsa prefers to forfeit her tranquility. "I am a bull. I am Taurus. My will is awful. If I like something, there is nothing else. I was a pain in the neck. I still am a pain in the neck" – says Elsa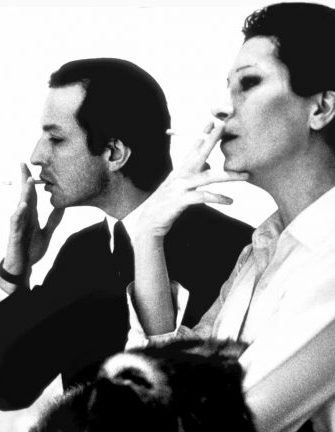 Her style set her apart, and she actually modeled the clothes on herself," recalls designer Roy Halston. She is his eccentric darling, and he is the "grandfather" of the social network in New York, just as Marina Abramovich is the "grandmother" of performance. Newsweek considers him "America's premier fashion designer". Elsa holds a special place in the designer's long-legged Halstonette entourage with whom he hits the town in the long passionate nights. Peretti is his favorite silhouette. Born for pleasure and breathing in the rhythm of his most delicate matters.
She is his muse, but also his dark angel. They dance until dawn, and then "scratch each other with words" until they feel pain. Their duel in Studio 54 is legendary. Peretti is already working on the design of Tiffany's jewelry when they pounce on each other. "You're nothing but a no-culture cheap faggot dressmaker!", Elsa yells at him. "And you're nothing but a low-class cheap jewelry designer," he snaps back. Peretti then pours a bottle of vodka over his shoes, then smashes it inches from his feet. Warhol will write about the epic battle in his diaries: "It's enough to make you want to stay home for the rest of your life."
There is another spicy story. In 1975, Halston asked Elsa Peretti to design his fragrance – Halston. The drop-shaped bottle is one of the best-selling perfumes along with Chanel 5. For her job Roy gave her a choice of $25,000 or a fur coat. She takes the coat, which, after a huge scandal between them, she throws into the fireplace. "New York is not a city for serious relationships," says the Italian designer later and puts an end to her crazy lifestyle. She leaves the city to indulge in Tiffany's jewelry design. Today she lives in a seventeenth-century mansion in a desolate village near Barcelona. "If Halston were alive, he would never have come here", Peretti smiles ironically.