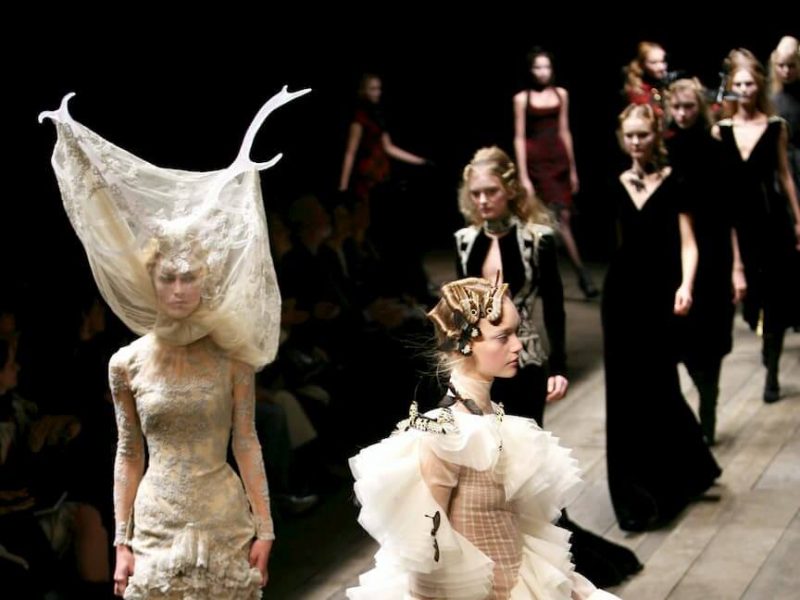 "Мy personal nightmares"
Lee Alexander McQueen called fashion "my personal nightmares". And he would often say, "I don't care. David Beckham is empty". Why? Because McQueen never cared about classically beautiful faces. In fashion he doesn't look like anyone else, but many try to look like him.
He lives a dynamic life and races toward its end. Following the death of his mother Joyce – he responds with his own death. Directed by himself – Lee Alexander McQueen. He commits suicide at the age of forty-one. He is said to belong to the generation of the damned, but everyone will remember him with his eccentric touch.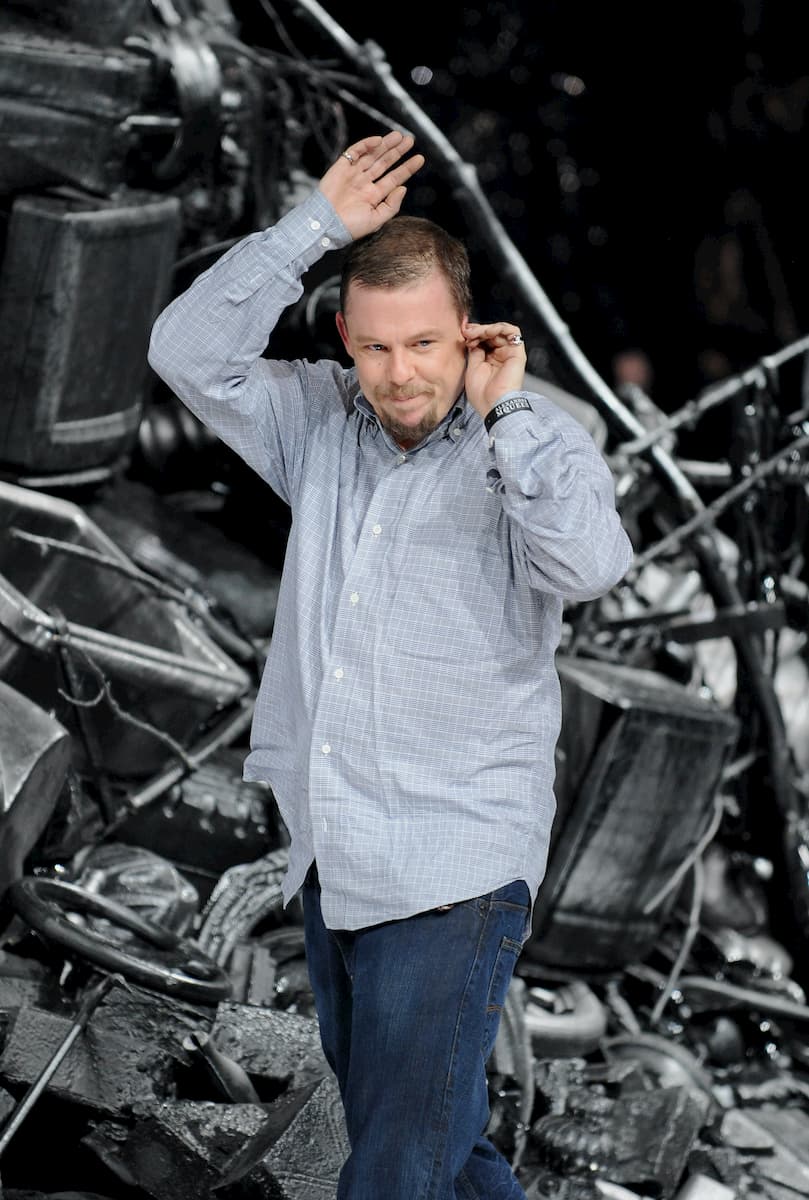 Fashion's bad boy McQueen
His fashion is dynamic, a combination of different, simultaneously existing ideological trends. For the first time in fashion history, dresses come to life, move and fly on their own, as if they had been awakened from a deep sleep and touched by fashion's bad boy – McQueen.
He runs the risk of being misunderstood with his ideas, but it doesn't matter to him. Designer showcased his collections on a model of a sunken ship, dressed his models as chess pieces, made garments with motifs from the bottom of the sea, and presented scandalous 10-inch hoof-shaped shoes.
Bringing fears to light
Romantic and futuristic… Alexander admired the grotesque images by Francisco Goya and the terrifyingly fantastic sculptures of American artist Chris Cooksey. He invented his own aggressive aesthetics. Designer created elongated faces influenced by Modigliani. He sought out the beautiful in ugly places.
Like Baudelaire, for whom the beautiful had always been strange. "I feel like a fashion therapist. I delve into the deepest places of the soul, bringing fears to light", said McQueen.
Alexander admired the Virgin Queen, Elizabeth I, who he considered as a rebel of her time. He soaked up Victorian horror stories with vampires, robbers and femmes fatales.
"I love you! Lee "
For him, the catwalk was a theatrical stage where he was simultaneously a director, actor, set designer and costume designer. "I like to watch from a distance. Without explaining myself. Without doing anything."
He worked for Anderson and Shepherd for a while. There McQueen made a suit for Prince Charles. The legend says that the designer wrote "I am a cunt" on the lining.
He died theatrically. The Black February in his life came in 2010. McQueen wrote on Twitter that his mother had died. Her funeral was on February 12, and on February 11, his housekeeper found him hanged.
They read his last note: "Take care of my dogs, I'm sorry. I love you! Lee."
Enjoyed this post? We invite you to browse our other articles here!