8 benefits of women's cotton clothing and some great combination ideas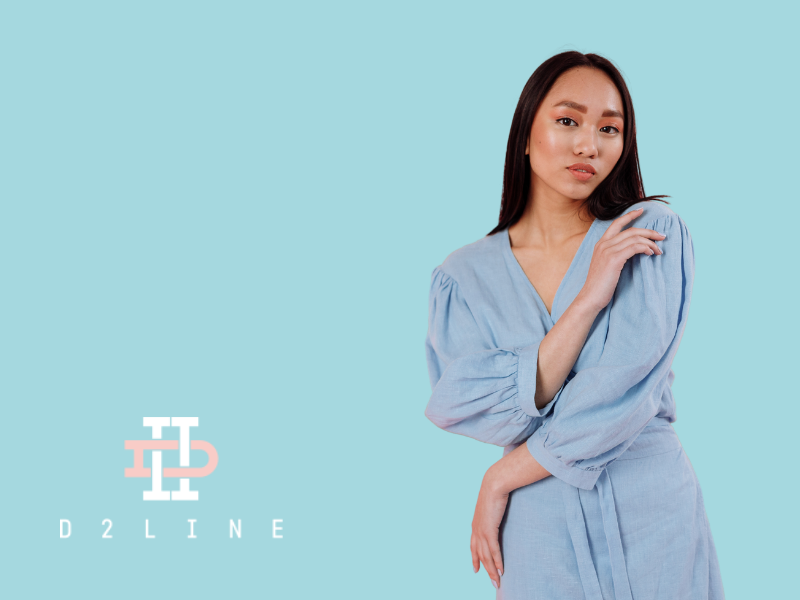 8 benefits of women's cotton clothing and some great combination ideas
Women's cotton clothing has so many advantages, compared to other fabrics! If you have sensitive skin, cotton will help you avoid irritations, at the same time, the material is highly durable, easy to care for, and versatile. 
Read this article and learn more about women's cotton clothing and some of its benefits. Check out the combination ideas we give you at the end.
When and why to choose cotton clothing?
Sensitive skin
Clothes made of 100% cotton are known for their hypoallergenic qualities. Therefore, women's cotton clothing is a great choice for ladies with sensitive skin, prone to allergies, rashes, and skin irritations. 
Durable
Women's cotton clothing is durable and fades away more slowly than clothing made of other fabrics. As long as you take good care of the clothes, the long-lasting material will keep its shape intact and is less likely to break down or pill after a few wears. For ultimate durability, consider buying women clothing that is a blend of cotton and polyester. 
Versatile
When it comes to clothing women's fashion sense always draws them to pick clothing that is versatile and easy to combine with other garments. This is where cotton has a great advantage. Ladies can easily make stunning outfit combinations for almost any type of setting and occasion.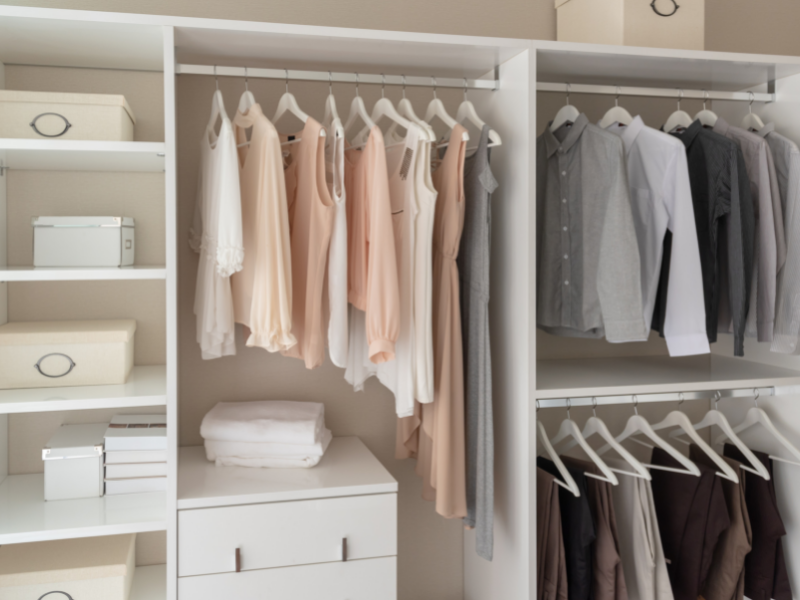 Keep you warm
Women's cotton clothing is highly breathable, yet, it keeps you warm. Cotton is one of the best fabrics for winter attire and undergarments as it allows the wearer to stay cozy and feel warm and comfortable in their clothes. 
Higher quality clothes
One of the biggest advantages of women's cotton clothing is the quality. 100% cotton clothes are very high quality. They are durable, hard to wear out, hypoallergenic, and will last a long time, looking brand new. With all these quality characteristics, stacking up on flawless cotton garments is completely understandable and reasonable. 
Great for active people
The breathable fabric is great for physical activities! But in case you have more intensive workouts, our advice is to find high-quality athletic wear that is actually a polyester and cotton blend. This will help your sports garments dry faster, reduce sweating stains and make it seamless to care for the clothing afterward. 
Easy to care for
Cotton is one of the fabrics that are super easy to wash, preserve, maintain and care for. Most washing machines have a special pre-set program for this fabric, so you don't need to worry about what program to choose or that your clothes could shrink afterward. 
Women's cotton clothing is machine washable, dryer-friendly, and can withstand high washing temperatures, which helps with stain control. With such little care and attention, you can preserve your garments and have them look brand new. 
Remember, 100% cotton clothes should be washed in cold water and dried on low heat. For cotton-blend clothes, you can wash them in warm or hot water, and dry them on medium heat, or according to the label. 
Ready to wear
Women's cotton clothes barely shrink during the washing process so they are ready to wear right after you washed and dried them. There are no specific maintenance instructions o follow so all that is expected from you is to put them on and shine bright.
Combination ideas with women's cotton clothing
Look 1
Rock a stunning everyday or office look with a straight-cut blazer with stripes and embellished buttons, made of a fabric blend of cotton and acrylic. This type of playful stylish blazer can be combined with black slim-fit pants with an ankle cuff, jeans, or a beautiful midi skirt in similar colors. For a top, you can even go for a basic white cotton shirt or an elegant blouse.
Accessorize this women's cotton clothing with statement jewelry, add a stylish belt and a vivid color handbag and complete the outfit with classic stilettos or any type of business-casual flats.
Look 2
Our second women's cotton clothing idea is to combine an alluring drape gaze sleeve cotton shirt with your favorite pair of pants. This look is very minimalistic, yet, attention-grabbing, and it is perfect for special occasions like weddings, company parties, birthdays, and other events that require a more refined-style approach. 
Elegant women clothing like this works well with both bold and unpretentious accessories, depending on the vibe you want to give off with your outfit. If you want to off a more laid-back style, select tiny simple jewelry, a small bag with no embellishments, and chic black heels. But if you want to stand out, feel free to experiment with a wide belt, large bag, hair accessories, and a statement jewelry set.
Look 3
The next 100% cotton clothing suggestion that works both for a business and casual setting is a dark-colored blazer with a playful print. Stick to neutrals like black or dark blue as the main color and choose a pattern with contrasting white details. Mix up the style with a flowy blouse and classic straight-leg pants in black, or a slimming midi dress. 
Since the printed blazer is the statement piece in your outfit, make sure to pick subtle accessories to go with it. For the jewelry, go for a pearl set or a thin chain necklace and small earrings. As main accessories, select a small black handbag and stylish loafers or any other office flats. If you feel like elevating the look further, a bright twill scarf or sunglasses will do.
Did you like our women's cotton clothing ideas? Read our blog for more inspiring fashion ideas or head over to our online shop to find your next favorite garment!