Outfit ideas for women. How to look elegant every day?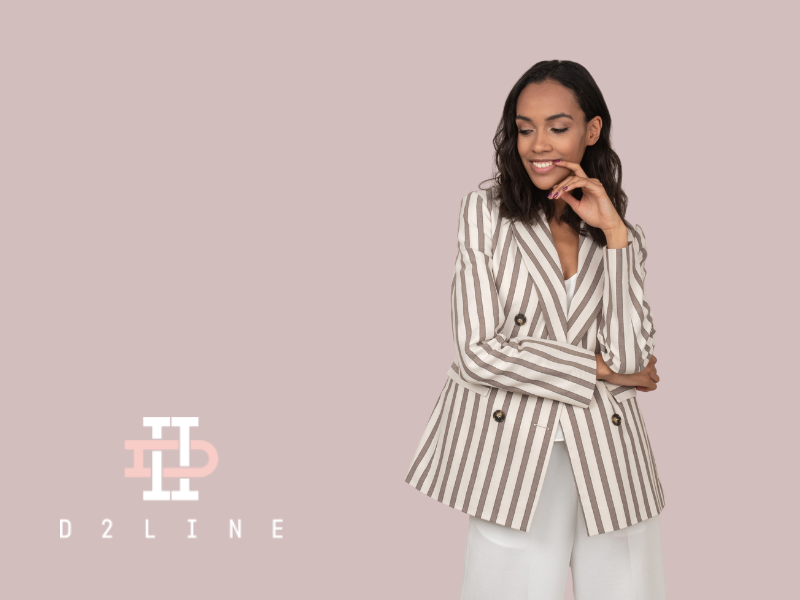 Outfit ideas for women. How to look elegant every day?
Browsing for outfit ideas is an essential part of life for women who are into fashion. And we totally get it, because the best way to gain inspiration for your look is to see how it might turn out in advance. This is where D2Line has got you covered. 
Elegance is the only beauty that never fades. This is why we are eager to provide you with some great women's outfit ideas for your elegant look. Keep on reading to learn more.
Elegance is always trendy
No matter how many fashion trends come and go each season, elegance is all about the classics. And it never goes out of style. Simplistic elegance is about all the small things that make you feel like a queen in a business, formal, or even everyday setting.
Your elegant outfit has to make a statement, but you also have to feel good in it. Nothing complements clothing like confidence. So at the end of the day, go for clothes that express who you are and you feel empowered and comfortable wearing.
Women outfit ideas for a great elegant look
When looking for casual garments, formal attire, or work outfit ideas, look for clean and neutral designs with a chic factor, and you will look elegant every day. 
Check out this list of outfit ideas to stay on-trend and look stunning every time you leave out the door: 
Neutral colors
One of the greatest outfit ideas for women who want to indulge in elegance is clothing with neutral colors. Neutral colors are often the epitome of elegance in fashion. Black, white, creme, grey, beige, as well as muted tones of green and brown, are some of the best shade choices to complement an elegant outfit.
Neutral colors are sophisticating. Unlike bold colors which are often considered "too much" and allow the clothes to shine, neutrals put the woman in the center of attention instead. Such palettes could make any business or semi-formal outfit look neat and stylish. No wonder neutrals are on top of our list of elegant outfit ideas.
Fitted clothing
Nothing screams elegance more than a fitted look. That is why next on our outfit ideas list are garments that fit flawlessly. Modest style and flattering silhouette are key to looking impeccably elegant.
Oversized fashion looks nice but is very casual while wearing a size too small could look somewhat inappropriate. Hence, if you are looking for a more polished look, go for something that matches your size, complements your body shape, and highlights your best features.
Whether you find the perfect outfit in the store or you get your clothes tailored, one thing is for sure – all eyes would be on you. Customizing clothing is a wonderful way to ensure the best fit. Sometimes small alterations of the hem, sleeves, shoulders, and so on, can transform a boring piece of clothing into an elegant item. 
Mix with jewelry
Along with elegant outfit ideas for women, we also have some interesting suggestions on how to make a lavish fit stand out. The best way to do that is by adding appropriate jewelry. And by appropriate, we mean suitable for the social setting and the occasion. 
For the elegant appeal, choose a matching minimalistic set of precious metal jewelry. While gold is one of the most stunning jewelry you can wear with a classy outfit, silver and rose gold are also good options if gold is not your first preference. 
Remember, it's all about simplicity. Nothing too excessive, too big, or too bold that might take the spotlight away from you and your graceful aura. If you would like to add some bling and shine, opt for small stones of diamonds, or alternatively, choose moissanite or Swarovski crystals.
Classic patterns
Classic patterns like houndstooth, stripes, polka dots, and plaid never go out of style. In fact, when it comes to elegant outfit ideas, you will keep on seeing these timeless patterns over and over again, no matter which is your fashion inspiration source:
Houndstooth

Plaid

Stripes

Polka dots

Animal prints

Floral pattern
As long as you choose classic silhouettes and neutral color prints, these definitive fabric layouts would perfectly match your classy aesthetic.
Balanced look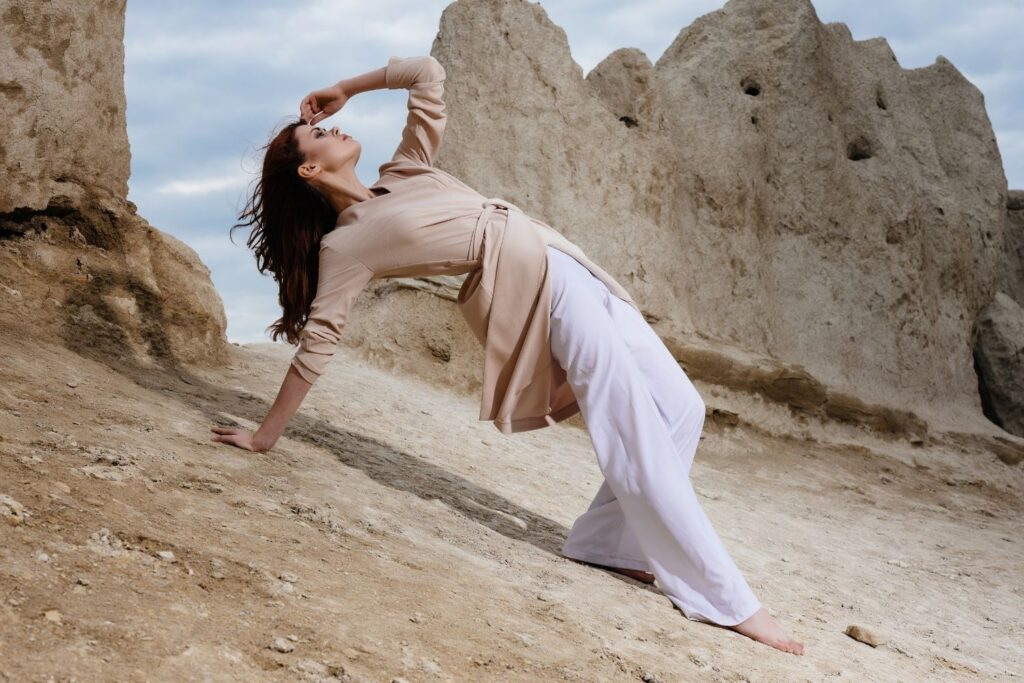 Last but not least, balance is everything when it comes to elegant garments. When an outfit looks aesthetically pleasing, the wearer becomes the center of attention. Harmonious color and clothing combinations, ideal sizing and proportions, symmetry – these factors easily make any look classy. 
Here are some ideas on how to create elegant and balancing clothes combinations:
Create symmetrical outfits

Combine neutral complementary colors and patterns

Find a balance between top and bottom (ex: tight shirt and looser pants; voluminous top and fitted skirt; etc)
Where to find inspiration?
In a digital era, where everything is just a click away, it is easier than ever to find inspiration and women outfit ideas worth trying. Fashion blogs, social media, fashion shows, influencer channels, celebrities… the possibilities to find your next favorite clothing are endless. You can even be your own inspiration!
Fashion blogs
Fashion blogs like D2Line are a great source of fashion inspiration. Anything from formal wear concepts, sporty attire inspo, work outfit ideas, to casual outfit ideas for women – you can find there. They also allow you to follow the latest fashion trends and season highlights, so you can adjust your outfits to the most recent style movements.
Take a picture of your greatest looks
The best way to inspire yourself is to find and wear the outfits you adore. You know best what fits you the most and what makes you feel confident and classy. So every time you feel like you look your best, take a picture. Save it for a time when you are uncertain about what to wear or how to combine your favorite clothes. Once you become your own fashion guide, you will find yourself successfully experimenting with your style.